FIDES HOLDINGS is an independent Europe-based, partner owned, alternative assets focused, private investment and advisory firm, backed by an experienced world-class team of seasoned entrepreneurs and proven international business operators.
FIDES lead global investment strategies for many of the world's most respected professional investors, high net worth individuals and their family offices from  headquarters in Luxembourg, drawing on the expertise of a network of advisory offices throughout the United States, Europe, and Asia.
FIDES is specialized in Real Estate, Art, Premium Classic Cars, Venture Capital Digital Technologies, mainly in The United States and Israel.
Real estate, investment and services
ALTRIA CORPO REAL ESTATE is a Consulting and Investment Company that based on its own experience offers its servicing skills to other capital groups that may be interested in Spanish market by whether advising them or co-investing with them.
Investment
OUR COMPANY CORE BUSINESS IS TO INVEST, MAKING THE MOST OUR PARTNERS CAPITAL.
Our main target assets are:
REO assets: Office, industrial, hotel, retail, single  and multifamily residential, new  developments, second hand, retail and trophies, WIP and Land.
Performing or non-performing loans secured by any of previous types of assets.
Assets under foreclosing process.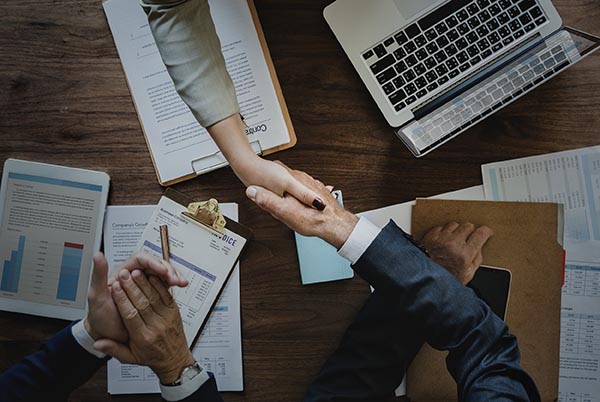 Co-investing. Equity joint ventures
We look and find for Real Estate investments, set them up, negotiate them, acquire them and then we offer the opportunity  to share them with other investors either by a fix IRR expectation and low risk, just profit or a mixed formula that merges previous ones.
Real Estate Management
Vast experience in selling, renting or buying any kind of asset. Office, industrial, hotel, retail, single and multifamily residential, new developments, second hand, retail and trophies. Short sales and loans.
Create and execute property-level strategies for the assets.
Agreements with 830 brokers all over Spain which allow us to be able to sell/rent any kind of Asset with maximum proximity to the buyer/tenant.
Real Estate Portfolio Management
Provide value to clients by ensuring the most efficient  use of investor capital, and by keeping clients informed through superior performance measurement and even cash flow forecasting.
Create and execute property-level strategies for the assets.
Conduct asset allocation and asset selection by our skills in real estate property fundamentals.
Ensure diversification and produce adequate risk-adjusted returns by correct property mix.
Involve directly in the acquisition process including financing and property-level decision making.
Asset Management
Recommend the sale exchange or repositioning of your real estate assets and advice on capital improvements.
Assess your current debt and recognize opportunities for using credit to your advantage.
Manage risk in your portfolio with a review of insurance options.
Manage and supervise property managers and leasing agents.
Prepare cash flow estimates.
Collaborate with your legal, accounting and tax professionals.
Manage day-to-day communications with tenants.
Process accounts payables and receivables.
Supervise vendors performing maintenance and repairs.
Perform periodic inspections.
Rent or sell the asset.
Valuation and pricing
Desktop, drive-by and drive-in valuations executed by our roaming teams or in cooperation with local brokers and appraisal teams all over Spain.
Cutting edge IT tools for on-line web listing collections.
Use of web scraping tools to massively collect data to be analysed and processed.
Widely proven pricing methodology for single and multifamily residential new developments.
State of the art in-house pricing methodologies for other types of assets.
Coordination of other methodologies coming from the best outsourced professionals available today in Spanish market.
Solid experience in large valuations, some of them greater than 50.000 assets.
Land
Feasibility studies.
Land planning.
Land development.